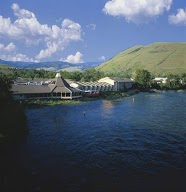 State Conference Notes

Thank you to all those in attendance.
Friday was registration and check in with the new automated software. Chris Oelkers was in charge and had people checked in with conference bags in a quick and timely fashion.
Jim Dauenhauer and Terry Odegard did a terrific job setting up and manning the hospitality suite. Thank you, too, Terry for performing the duties of conference photographer. The pictures are priceless.
Thank you to all of our exhibitors and corporate sponsors for attending and supporting our conference. We enjoyed you, learned from you, and had great fun with you. You were part of our family for the weekend and made our conference a better one.
ADS Inc
Black Diamond Synergy
Desert Diamonds
DRS Technologies
RnR Promotions
Thomas, Dean and Hoskins
Schlenker and McKittrick Architects
Spika Welding and Manufacturing
United Healthcare
USAA
WL Gore
The following business was accomplished.
The minutes were approved from the 55th Annual State Conference
The following resolutions were discussed and...
Montana will co-sponsor the following:
Legislative report from BG (Ret) Jim Higgins.
Your new Board of Directors was elected.
Jaylynn Parcell won a night at NGAUS in Hawaii! Congratulations to her. We hope to see you all there!
NGAUS Brief with Pete Duffy
---
For further information and conference highlights please click on State Conference Notes - Part 2